THIS JUST IN!
June 10th, 2023 the San Francisco Police Department is hosting free workshops for the NTN (first time ever) and the PELLET-B exams. Don't Miss This Opportunity!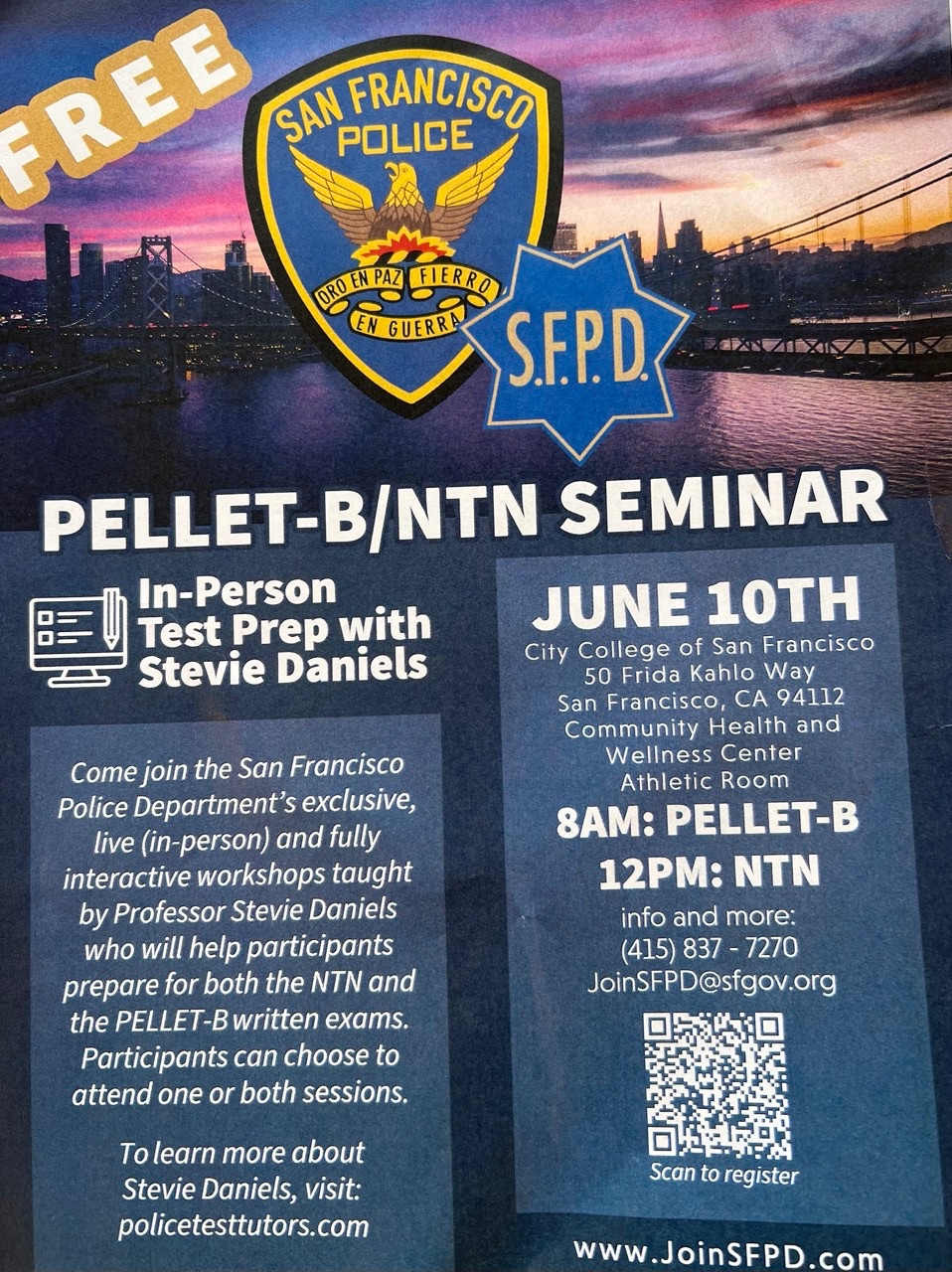 Location: 50 Frida Kahlo Way (in the Community Health And Wellness Center Athletic Room, San Francisco, CA
Mark your calendars for Saturday, June 10th to attend the live NTN and PELLET-B test prep workshops hosted by SFPD. You can attend one or both workshops to maximize your readiness for both exams. You will also have the opportunity to meet with San Francisco PD recruiters and staff. Scan the barcode to register and get more information or click on this link https://www.eventbrite.com/e/pelletb-ntn-seminar-in-person-tickets-632944292417.
Useful

Resources Guide
Use this guide to go to websites that have practice material, handouts, and quizzes that will give you practice on the five areas of the PELLET-B: grammar, spelling, vocabulary, reading comprehension, and cloze.
Click the picture to download a three page guide that will give you, in addition to the resources above, tips and tricks on how to handle the grammar on the test and sample spelling and vocabulary words.